Judi Mark is a person of rare commitment and tenacity whether onstage or off. As Judi's Director I've had the opportunity to witness her passion to entertain her audiences and to perform with style, professionalism and joy.
JEFF HARNAR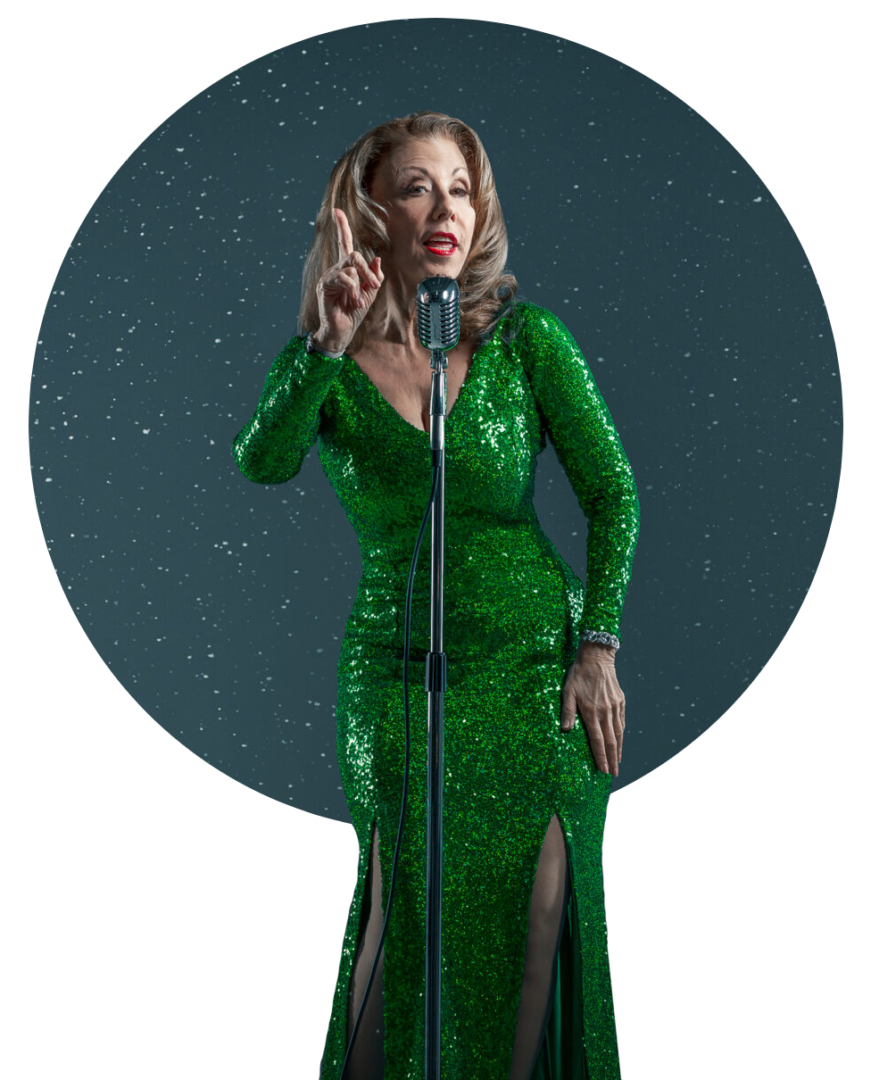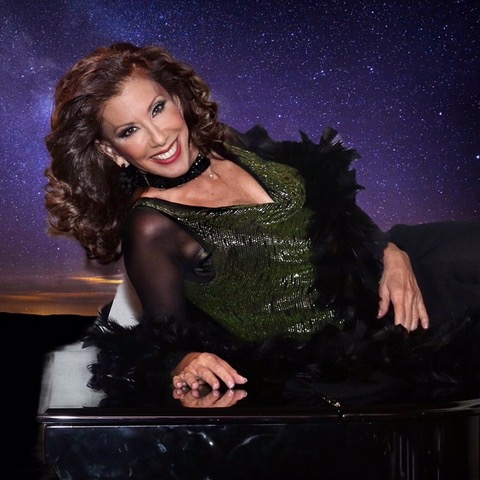 Over Four Decades in the
Arts and Entertainment Industry
Judi Mark is a multi-talented professional dancer, singer, actor, and educator. A passionate woman of artistic breadth, she has over four decades of performing experience in the industry. Judi regularly produces shows and concerts at various venues throughout the country.
She was born in Chicago to a musical family who encouraged her to express herself creatively. Her dynamic range of training includes ballet, modern dance, jazz, tap, acting, vocals, and piano, all of which set the stage for a successful performance career spanning over decades. She has appeared on the concert stage, Off-Broadway, regional theater, cabaret, and the high seas.
As a featured guest performer in the musical reviews of 'Showtune', 'The Melody Lingers On', 'Blame It On The Movies', Judi shared the stages with Kathryn Crosby, Marilyn Maye, and Anita Gillette at The Madison Theater. She also appeared as a guest on numerous talk shows, choreographed and acted with Danny DeVito. Additional highlights include Off-Broadway and performing with the American Ballet Theater at The Met in Lincoln Center over several seasons.
Her Life as a Writer and Producer
Judi Mark has passionately written a variety of four one-woman shows that played in New York City, Chicago, New Jersey, Connecticut, and South Florida, & currently performing her fifth show. These shows include:
She is also credited to producing over 20 student dance concerts, "Girl's Night Out," "Ballroom Dance Nights," and a series celebrating dancer-singer-actors titled "Triple Threats Ellington Style" and "Triple Threats Latin Style," all of which were performed at the New York Friars Club where Judi has been a member for over 25 years.
As a song writer Judi wrote the lyrics to 'Dancin' For My Life' in collaboration with Norman Bergen. ASCAP and Youtube.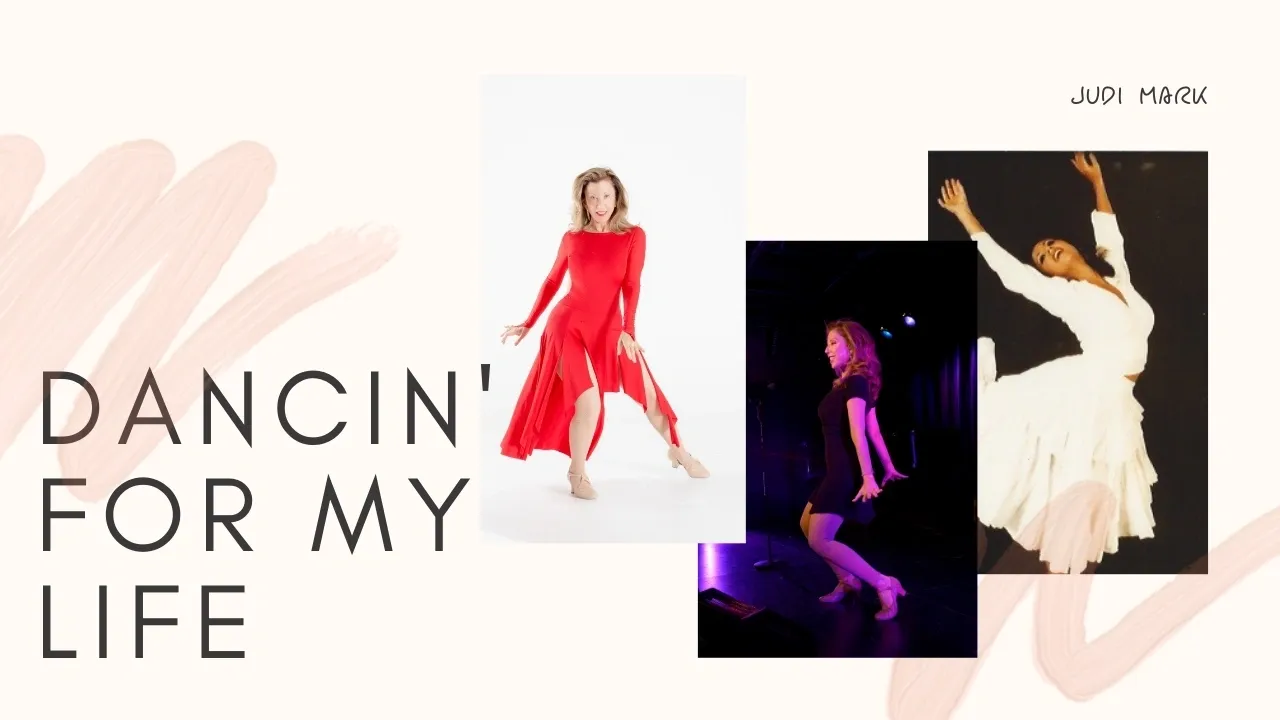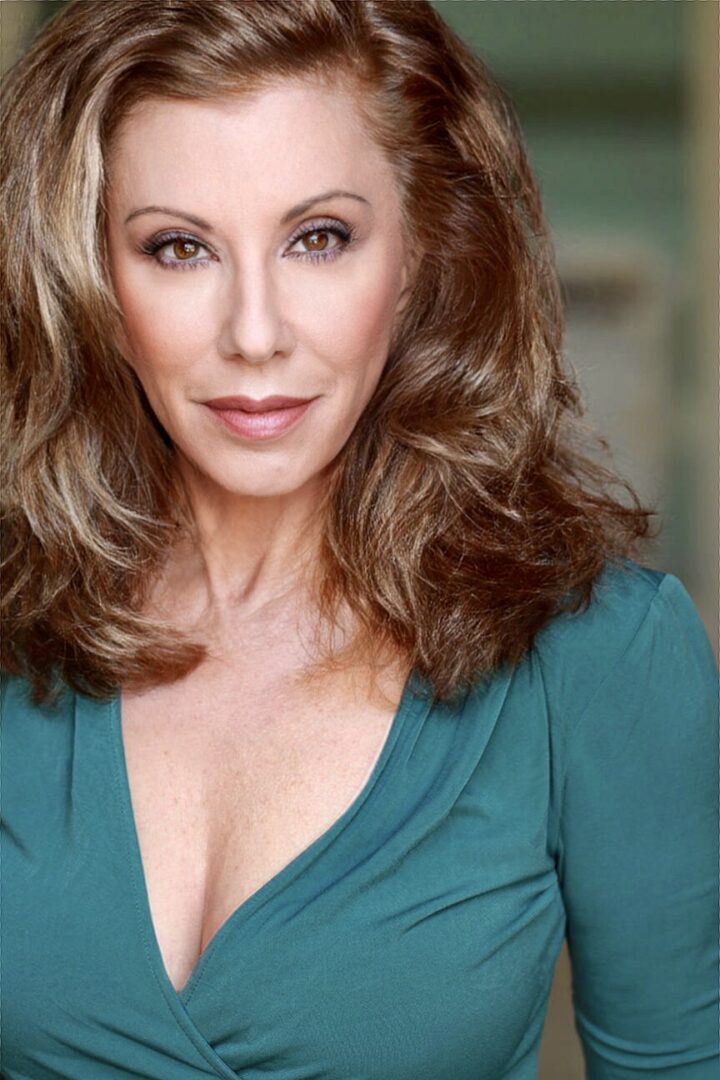 "An amazing mentor, a true friend, an exceptional teacher, impeccable technician, creative performer, role model...the list goes on. I love you so much, Judi!"
- Danielle Marie Fusco, Former Student Dance Teacher
Her Educational Achievements
from performer to professor….sharing is caring
Ms. Mark has a Bachelor of Science degree in Education from Southern Illinois University with over thirty credits towards a Master of Fine Arts in Dance & Choreography from U.S. International University School of Performing Arts in San Diego. Her training was interrupted by accepting a scholarship from the Martha Graham School in New York City. She has a Master's degree in Culture and Policy with a focus in the Arts from SUNY Empire State College. At Hunter College, she earned an advanced credential in Administration and Supervision.
 Licensed as a Dance Educator in New York State and New York City she created sequential dance programs at Sheepshead Bay HS, Richard R. Green HS for Teaching, and Louis D. Brandeis HS. She developed citywide Dance curriculum as part of a writing team to publish the first "Blueprint for Teaching and Learning-Dance" during her tenure at the NYC Department of Education.
 Moonlighting at Marymount College she revised curriculum and taught "Introduction to Dance" as part of the adjunct faculty. She also guest taught at New York University.
Ms. Mark set an example and commitment to classroom teachers by sharing creative techniques designed to enhance student learning. She created "Integrating Dance Into the Curriculum, K-12", for classroom teachers.
As a Dance professional working in the NYC schools, Judi's credits partnered with her performance career. Daily demonstrating techniques in modern dance, ballet, jazz and choreography to Dance students, she continued to update her skills in the evening and perform on stage as opportunities presented themselves.
 Retiring from the New York City Department of Education in 2010, Ms. Mark was recruited to the position of site supervisor of student dance teachers at Hofstra University.
Presently, Judi is sharing her expertise onstage and reaching out to the community
"Judi Mark has performed for Grand Edventures in Chicago and South Florida. She is professional and her performance is diverse. She is full of energy and knowledge. Our group finds her interesting and colorful."
-Grand Edventures
"a consummate professional… she engaged the audience immediately with her beautiful voice and was so well received"
– Weston Public Library
Motivational Speaker for the Community
After combining her life's experiences into her one-woman show titled "Dancing Through MY Life," she decided to reach out to the community as an inspirational and motivational speaker and a Toastmaster. The types of events and venues she offers her services to include:
Bring an Unforgettable Performance to Your Next Event
Judi is a Screen Actors Guild member who brings originality, enthusiasm, humor, and personality to her performances. Get in touch with her if you have any questions or booking requests!